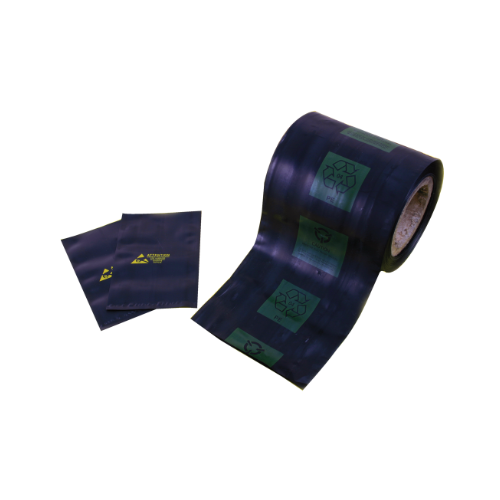 Material
Application
Size
Surface Resistivity
Static Decay
Color
Optional
: Conductive carbon PE material
: Highly recommended for packaging and product handling application which require fast grounding
: Custom Made
: 10e5 ohm/sq
: <0.05 sec
: Black
: Also available in roll tubing, cut sheets, bags.
Printed & unprinted form
Side Gusset or Bottom Gusset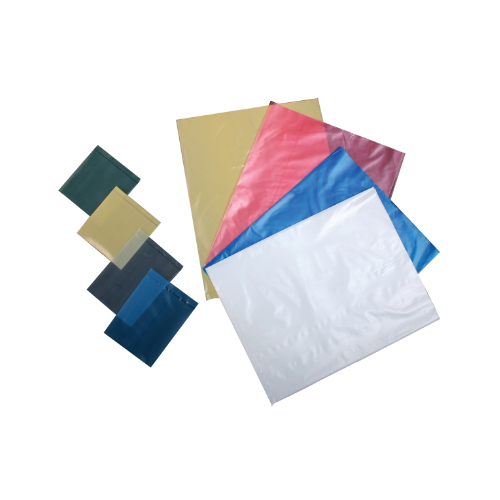 Material
Application
Size
Surface Resistivity
Static Decay
Color
Optional
: Polyethylene ompounds
: Design to prevent build-up of static charge and protect components from ESD damages.
: Custom Made
: 10e9 – 10e1 ohm/sq
: < 2. sec
: Other color available or transparent
: Also available in roll tubing, cut sheets, bags, zip
Printed & unprinted form
Side Gusset or Bottom Gusset
Antistatic Air Bubble Bag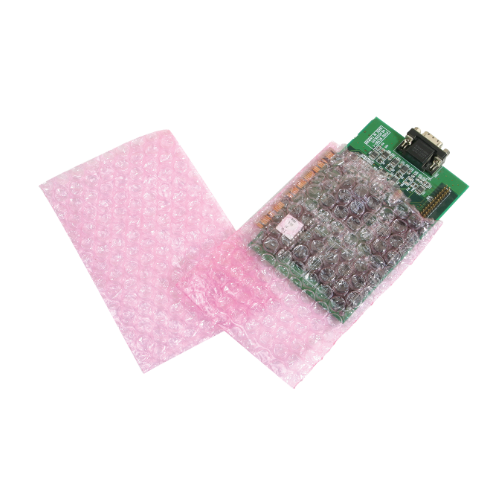 Material
Application
Size
Surface Resistivity
Static Decay
Color
Optional
: Polyethylene compounds
: Design to provide good resistance to triboelectric charging and also cushioning effect to protect content from being damaged physically.
: Custom Made
: 10e9-10e1 1 ohm/sq
: < 2.0 sec
: Pink
: Single or double layer construction
Air bubbles available in 10mm or 25mm
Roll form available
Antistatic or Normal
Bubble-in or bubble-out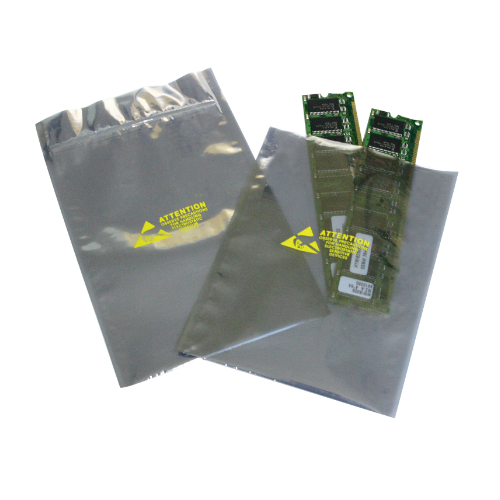 Material
Application
Size
Surface Resistivity
Static Decay
Color
Optional
: 3 layers of film construction
: Sensitive components such as MOS, CMOS, PET devices, etc can all be safely handled when packaged in transparent static shielding bag
: Custom made of bags
Thickness: 3.2mil & 2.2 mil
: 10e9-10e11 ohm/sq
: <0.05 sec
: Transparent
: Available with zip-lock
– Printed & unprinted form
– Amide silicone free ultra !owl"( cleanroom grade available upon request.
– We also tailor made to different thickness &special surface resistivities.
– Intrinsically permanent static dissipative PE inner layer (10e6 10e9 ohm, with negligible ultra-low sulphuric contaminations available upon request.
Static Shielding Bag w/Air Bubble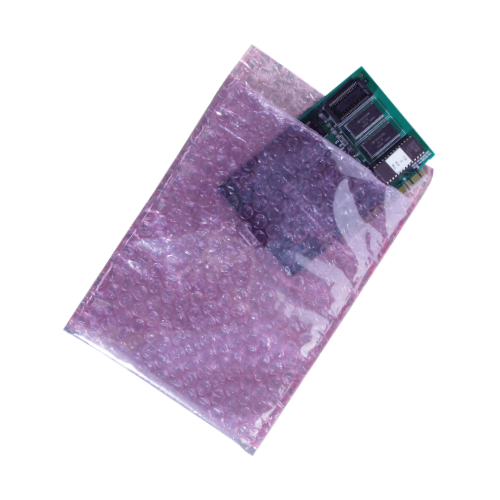 Material
Application
Size
Surface Resistivity
Static Decay
: Static Shielding & air bubble
: Idea for ESD protection as it combines the'Faraday Cage' effect with an air gap as well as physical protection.
: Custom Made
: 10e9-10e11 ohm/sq
: <0.05 sec
Clear Moisture Barrier Bag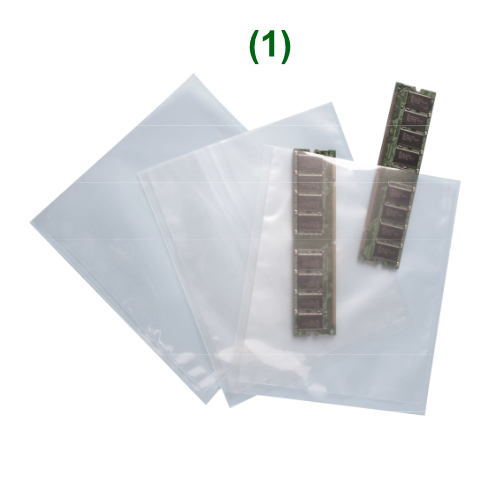 Material composition
Thickness
Color
Surface Resistivity
MVTR
: PET/PE
: 3.2mil
: Clear Transparent
: 10e9 – 10e11 ohm/sq
: <0.0826 gm/100sq.in/day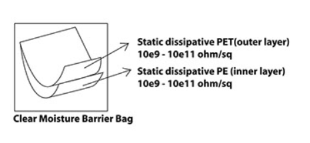 Heavy Metalised Moisture Barrier Bag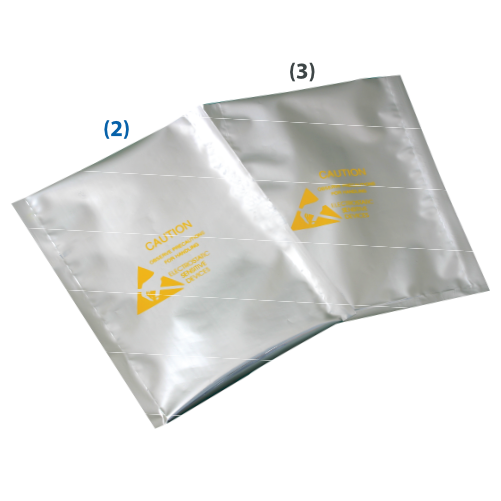 Material composition
Thickness
Color
Surface Resistivity
Static Decay
MVTR
: PET/AL/PE
: 3.8mil & 4.8mil
: Silver
: 10e9 – 10e11 ohm/sq
: <0.05 sec
: <0.016 gm/100sq.in/day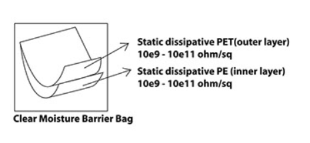 Aluminium Moisture Barrier Bag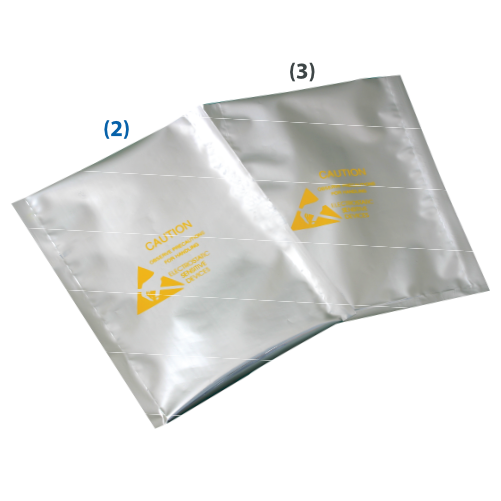 Material composition
Thickness
Color
Surface Resistivity
Static Decay
MVTR
: PET/AL/PE
: 5.8mil
: Silver
: 10e9 – 10e11 ohm/sq
: <0.01 sec
: <0.0039 gm/100sq.in/day