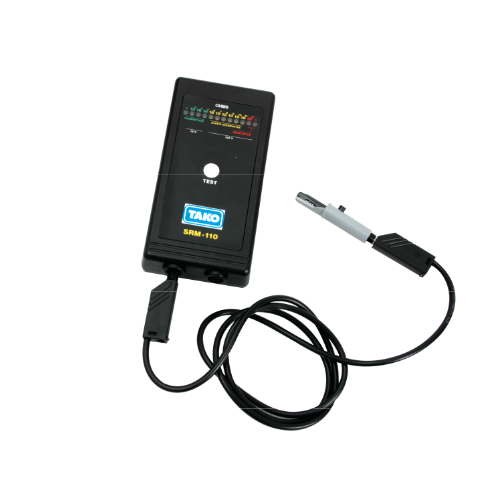 Surface Resistivity Meter 110
The SRM-110 is the surface resistivity and surface resistance to ground checker with a range from 10e3 to 10e12 ohm/sq and insulative reading.
Ideal for measuring floors, chairs, work surface and others ESD controlled materials or products
3 colors LED displayed to distinguish Conductive (green), Dissipative (yellow) and Insulative (red) surface.
Dimension
130mm x 65mm x 31mm
Calibration
Recommend once in 12 month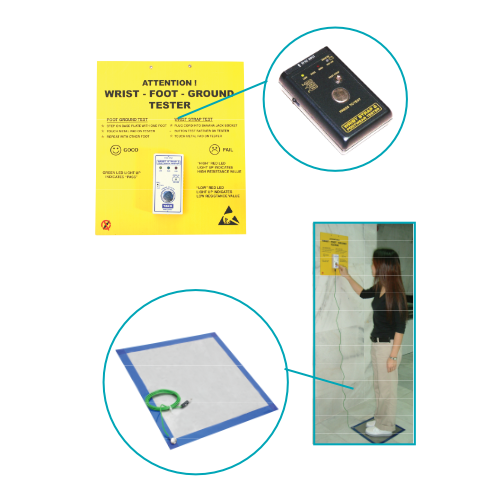 Wrist Strap and Footwear Tester

Strap must remain electrically safe for the users all the time, thus it is important to test every strap regularly
Wrist strap tester is ideal for measures the resistance of a wrist strap
To check w/strap, make sure that the band is making good contact with your skin
It's lightweight and can be easily mounted on walls at door
Simple to operate and results indicated by red LED (Fail) & green (Pass)
Wrist strap measurement range
750k-100Meg ohm
By adding the stainless steel foot plate (14" x 14" x 2mm), this tester has the ability of measure footwear & heel strap.
Footwear checker measurement range
750k - 100Meg ohm
Electrostatic Voltmeter Trek Model P0876A
Measurement Range
0 to +2kV DC
Accuracy
Better than ± 5% of full scale over the recommend probe-to-surface seperation of 15mm ± 10mm
Application
Measuring charge accumulation in LCD manufacturing processes, Measuring static charge in semiconductor production
Accurately measures surface voltage over a wide range of probe-to-surface spacing
Monitor the voltage level of small areas to determine charge accumulation
DC stable for drift-free operation in ionized environments
Measure charge accumulation in difficult-to-reach locations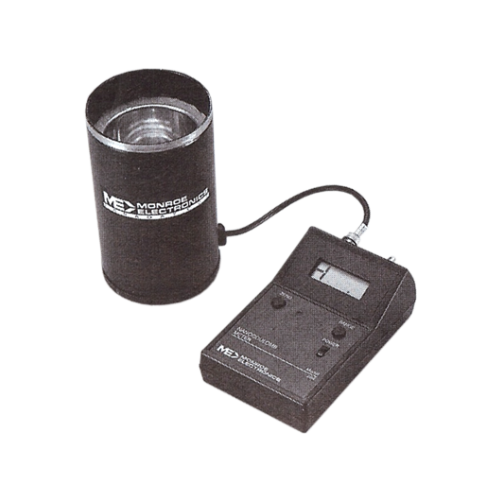 Meets requirements of EIA-541 standard
Point contact measurement of small areas
Display
½" x 3½" digit LCD
| | |
| --- | --- |
|                        Range | Resolution |
| 200nC | 0.1nC |
| 20nC | 0.01nC |
Optional Ranges Available
| | |
| --- | --- |
|                        Range | Resolution |
| 200nC | 0.1nC |
| 20nC | 0.001nC |
Output
0 to ±2 volt analog
Battery
9 volt Eveready #216 or equivalent NEDA #1604. Battery life over 400 hours
Dimensions
6" x 3½" x 21/8" (15cm x 9cm x 5.5cm)
Weight
8½ oz. (0.24kg) with battery